Everton Vs Manchester City: Four Key Players to Watch This Weekend.
Everton takes on Manchester City at home as hostilities ensue during the Easter period. Both sides faced each other on the opening day of the season on the Premier League as it ended (1-1) one goal a piece on the occasion.
Wayne Rooney gave Everton a surprise away lead but City needed a late Raheem Sterling effort to rescue a point at home.
The City has enjoyed a time run of form since then with their flamboyant display as the likes of Kevin De Bruyne, Leroy Sane and David Silva found their rhyme in behind the center forward Sergio Aguero.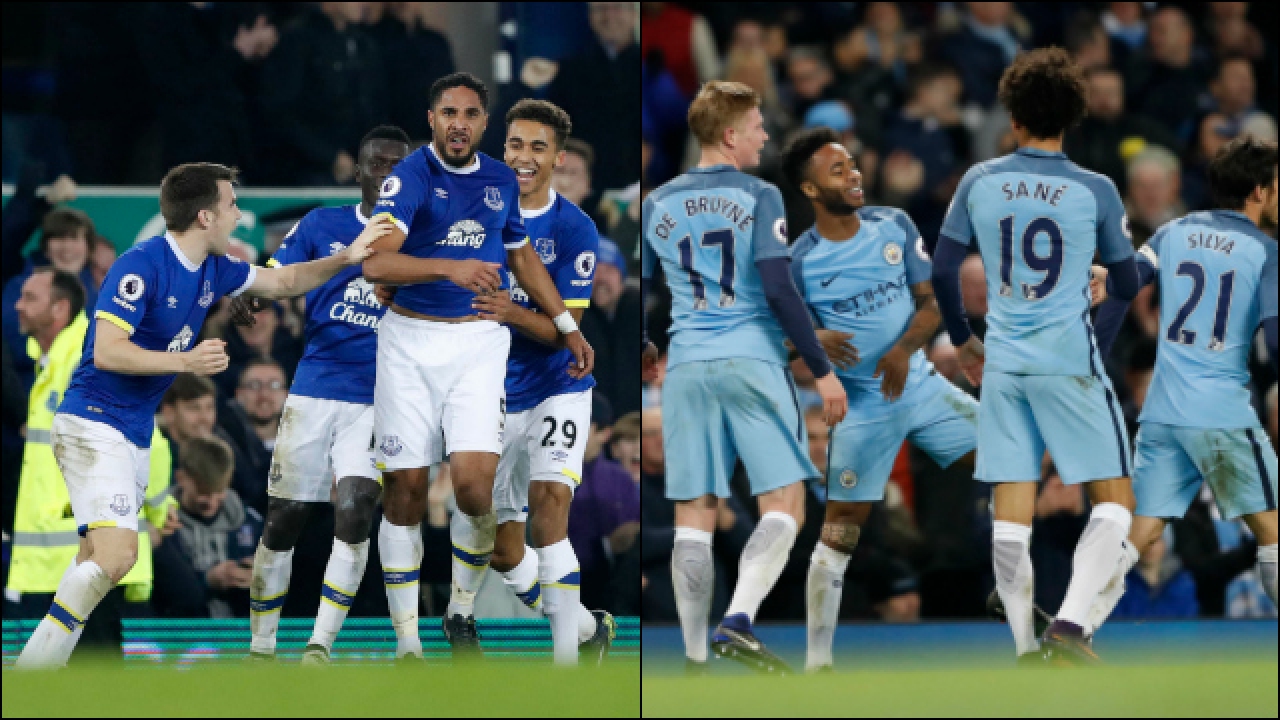 With City almost wrapping up the League title we take a look at four key players that can make a difference in the Everton/Manchester City clash.
Wayne Rooney
The talismanic forward who move from City's rivals and neighbours Manchester United would available for selection when the Etihad side visits Everton this weekend.
However, his goal opens the scoring in the reverse fixture and with his big game swag and experience expect his quality to come into play as Pep Guardiola's City side visits Goodson park.
His superb volley that gave the Red Devils a vital 1-0 win at Old Trafford is too good to be forgotten. His presence will attempt to create a warm atmosphere in the dressing room for Everton as the match looms in earnest against City.
Sergio Aguero
This match presents the Argentine superstar the opportunity to increase his goal hull in the season as he was spotted in the stands along with (smiling) Lionel Messi during the international break.
Aguero scored four goals in a scintillating 5-1 demolition of former Premier League champions Leicester City.
Expect him to wreck hard against the host defence as Everton has struggled at some point defensively this season.
Theo Walcott
The former Arsenal man will be a candidate to influence the course of the match as he had flourished against Manchester City in the past.
This was possible during his time in Arsenal as he scored a brace to seal a 2-1 win at the Emirates before Yaya Toure got a brilliant consolation goal that caught Petr Cech unawares relatively in goal.
This was his moment (positive ones) against City and with reduced pressure at Everton and some of those old good memories expects Walcott to have a say in the Everton/Manchester City.
David Silva
The talented forward showed his dynamic abilities on the field of play as he orchestrated Spain free-flowing movement against world champions Germany.
This happened during the international break as Silva flourished alongside the two of Isco Alcaron, Thiago Alcantara's and the ageless Andres Iniesta in the midfield.
His creative genius was obvious for all to see as he has grabbed a couple of assists already in the season. His brace against Stoke City sealed the 0-2 away win as he continues his journey towards improvement in front of goal.